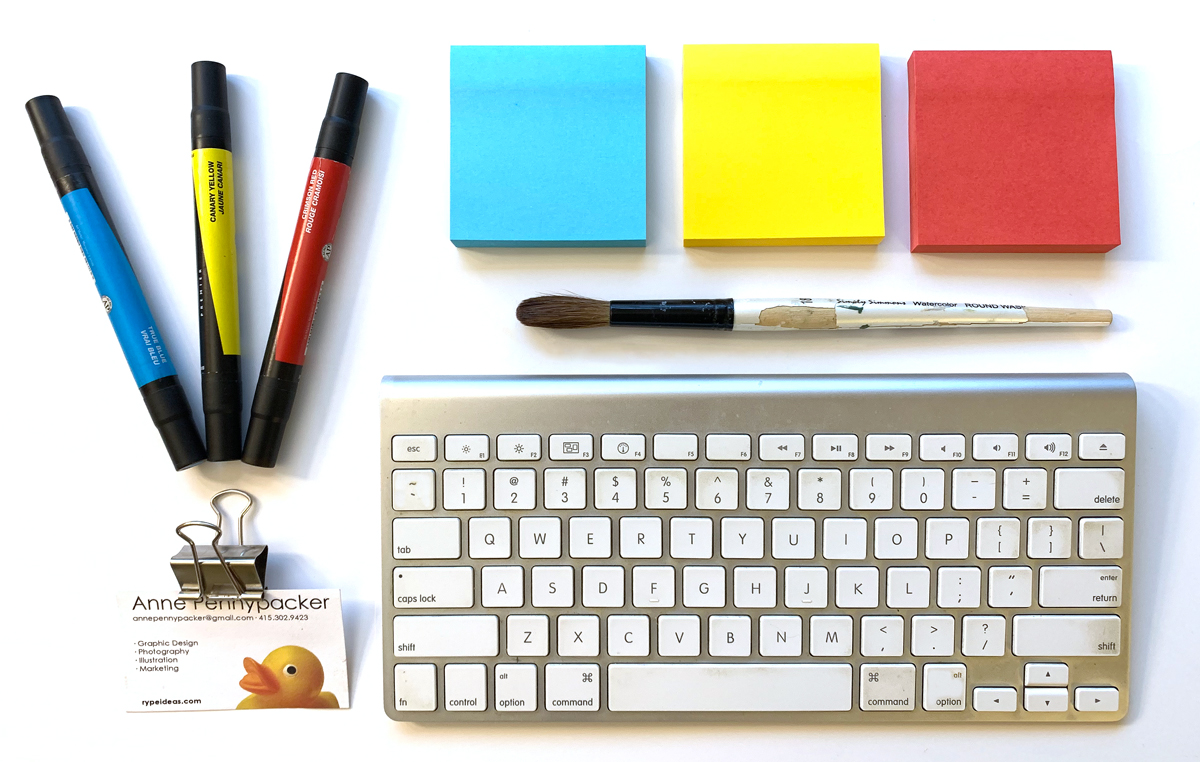 About
Anne Pennypacker is the Founder and Sole Proprietor of Anne Pennypacker's RYPE Ideas.

Anne was born and raised in Maine and came to California at age 5, where she promptly became a proud California resident for life. She received her BA in Art History at UCLA and a minor in Anthropology. She returned to the Bay Area, and began utilizing evening fine arts classes at College of Marin and California College of the Arts, and practiced photography for 8 years, while working in Administration and Marketing for several Bay Area companies and organizations such as Kagin's, Inc., Palace Press International and the Marin Symphony.

Working in marketing eventually led Anne to design, where she began to learn about the importance of knowing professional layout in the workplace. In 2009, Anne returned to school, to Santa Rosa Junior College to receive a certificate in their Graphic Design program. Since then, Anne has added Design services to her freelance company and design experience to her resume. She now resides in Northern Marin, where she enjoys hiking, biking and wine tasting!

Anne Pennypacker believes in maintaining a balance of utility and recreation with her creative outlet – so while utilizing design, photography and marketing for growing companies in need, she also enjoys doing her own personal photography, art and illustration in her free time, which she continually exhibits throughout the Bay Area, throughout the year.





Contact
Have any questions?
Contact Anne Pennypacker at: rypeideas (at) gmail (dot) com
Welcome to Anne Pennypacker's RYPE Ideas: Meet, contact, get to know Anne Pennypacker! Inquire about and try out our services: Anne Pennypacker's RYPE Ideas: Photography, Anne Pennypacker's RYPE Ideas: Design, Anne Pennypacker's RYPE Ideas: Art & Illustration, Anne Pennypacker's RYPE Ideas: Marketing Concepts!


RYPE Ideas is a creative services business that aims to help Bay Area businesses with their marketing needs with Graphic Design, Photography, Online Marketing and Illustration. Contact Anne Pennypacker with all your inquiries! Thank you!
©2020 Anne Pennypacker RYPE Ideas